Orlando Sanford Airport Limo Service
Discover Unparalleled Comfort and Luxury with LGV's Orlando Sanford Airport Limo Service
Begin your journey with the utmost comfort and luxury with our premier Orlando Sanford Airport Limo Service. LGV Limousines is committed to providing unparalleled service to ensure your travel experience is nothing less than extraordinary.
LGV Limousines can arrange for a specialized personal concierge agent who can assist you with your luggage and guide you through the airport.
Whether you're traveling alone, with a partner, or in a large group, we have a wide range of vehicles available that can accommodate over 500 passengers, ensuring a comfortable and enjoyable transportation experience for everyone.
Distinctive Orlando Sanford Limo Service Tailored to Your Needs
Our top-tier limo services are expertly tailored to suit your every need. With a wide range of vehicle options from executive sedans and sprinter vans to stretch limos and Rolls Royce, we offer the perfect solution for individual travellers, groups, and special occasions. Whether you're heading for a meeting, attending a wedding, or throwing a grand prom party, our Orlando Sanford limo service will ensure you arrive in style.
Experience Unrivalled Luxury with our Sanford Airport to Orlando Limo Service
Indulge in the sophisticated luxury of our Orlando Sanford Airport Limo Service. At LGV Limousines, we provide a seamless experience from the Sanford airport to Orlando and all other significant destinations in Florida. Our mission is to ensure you enjoy a comfortable and stylish journey.
Our diverse fleet comprises of executive sedans, sprinter vans, sleek SUVs, stretch limos, and even Rolls Royce for those who seek the pinnacle of opulence. We also provide a fun-filled party bus and premium car service for larger groups or special occasions.
More Than Just a Limo Service for Sanford FL Airport
LGV Limousines offers an expansive Sanford Airport Limo Service beyond the city limits. We offer rides from the Sanford airport to Daytona Beach, and Disney World. Whether it's for a wedding, prom, or simply a luxury ride, we have the perfect limo to meet your requirements.
Our service is not just about luxury but also about affordability. Our discount limo service from Orlando Sanford airport promises the best pricing in town without compromising on the quality of the ride.
Reliable Limo Service from Sanford Airport to Disney
Travel from Sanford Airport to Disney in style and comfort with our reliable limo service. At LGV Limousines, we offer the best rates for an unforgettable ride in our well-maintained limos. Our experienced chauffeurs know the fastest routes and ensure timely airport transfers, letting you sit back and enjoy the ride.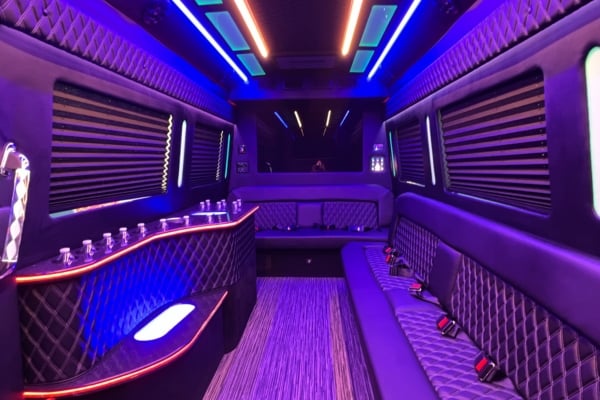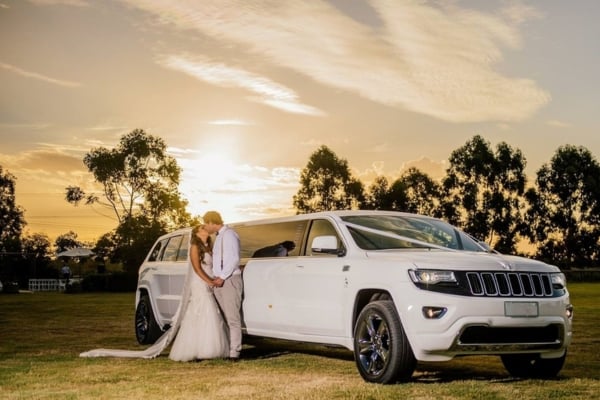 Expert Chauffeurs for the Ultimate Limo Service Sanford Airport Experience
At LGV Limousines, we understand the importance of a reliable and professional chauffeur. Our team of experienced chauffeurs ensures you reach your destination promptly and safely. Offering the best limo service Sanford Airport has to offer, we guarantee a smooth and hassle-free travel experience every time.
Premium Limo Sanford Airport to Disney World and Beyond
Travelling with children to Disney World or planning a day out at Daytona Beach? Our limo Sanford airport service ensures a relaxed, enjoyable journey for all. Book your next ride with us and experience why we're the top choice for many when it comes to limo services from Sanford Airport to Disney World and other major attractions.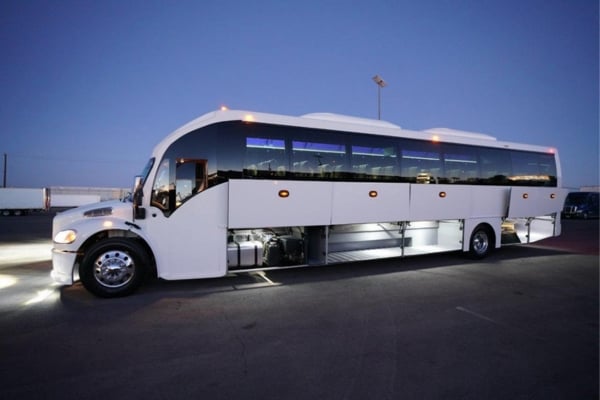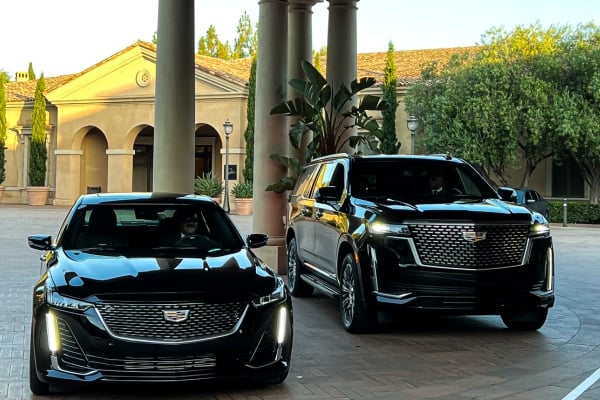 Best Rates for Limo Service from Sanford Airport to Disney and More
Explore Florida's many attractions with our affordable and reliable limo services. Travel in comfort from Sanford Airport to Disney, Daytona Beach, or any other popular destination in the state. We are proud to offer the best rates, ensuring that luxury travel is accessible to everyone. Our discount limo service from Orlando Sanford Airport provides the perfect blend of cost-effectiveness and luxurious travel.
Request Pricing Today for the Ultimate Orlando Sanford Limo Service
Our promise at LGV Limousines is to deliver the best Orlando Sanford Limo Service. We aim to provide unbeatable rates, premium vehicles, and outstanding customer service. Request pricing today and start your journey in comfort and style.
With LGV Limousines, you're not just booking a ride; you're choosing an exceptional travel experience with the best limo service from Sanford airport to all of Florida's popular destinations.